Promote healthy hair growth and refresh your scalp with this great clove hair oil recipe.
In the earlier article on How To Use Clove Water for Hair Growth, I shared the benefits of clove water and a great clove water recipe.
However, if you're interested in clove oil for hair growth and want to try it out instead of clove water, keep reading.
This post may contain affiliate links, meaning we will make a small commission if you purchase through those links. Read full disclosure HERE.
Is Clove Oil Good for Hair?
Clove oil is a good oil for hair. It provides the same benefits as clove water for hair. Some of the best benefits include:-
Anti-inflammatory, antiseptic, and antimicrobial properties help eliminate scalp conditions like dandruff and dryness.
Clove hair oil improves scalp health, boosts scalp circulation, and strengthens hair.
Clove hair oil enhances luster and shine in hair.
Clove hair oil aids in preventing premature greying of hair. For more on how this works, head over to the earlier clove water for hair growth article here. 
Natural hair Redditors have had excellent results with using clove water and clove oil for hair while some Redditors have experienced impressive results mixing rosemary and clove water for hair.
How To Make Clove Hair Oil
In addition to promoting hair growth, this clove hair oil recipe will also reduce hair fall and strengthen hair. For the DIY clove hair oil, you will need:-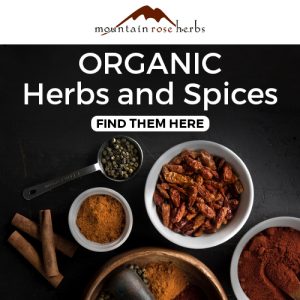 Fresh cloves – can be found in any grocery store or online at Mountain Rose Herbs.
Jojoba oil, sweet almond oil, and Jamaican black castor oil – these carrier oils nurture the scalp and optimize scalp health.
Rosemary, peppermint, and lavender essential oil – rosemary and peppermint essential oil stimulate hair growth while lavender essential oil relaxes the senses but also provides a natural fragrance.
Exact measurements for the ingredients are in the how-to card below. Alternative options to the carrier oils are also in the card.
Step 1 Clove Hair Oil – Prep Ingredients
Crush the cloves in a mortar and pestle then pour into a 12 oz airtight mason jar.
Step 2 Clove Hair Oil – Mix Oil
Measure in the jojoba oil, sweet almond oil, and Jamaican black castor oil. Do not overfill the jar. Close the jar and give it a good shake.
Step 3 Clove Hair Oil – Steep Oil
Place the jar in a cool, dark area like the panty. Steep for 3 – 4 weeks. Once a week, give the jar a good shake.
Step 4 Clove Hair Oil – Strain Oil
After 4 weeks, strain the clove oil to remove any particles then pour it into a squeeze cap bottle like this one. You will need 2.
Measure in the rosemary, peppermint and lavender essential oil. Close and shake. Your clove hair oil is ready.
How To Use Clove Hair Oil
Use only on the day or the night before you intend to shampoo your hair.
Section your hair into smaller parts then apply the clove hair oil to your scalp in a thin layer. Do not overuse.
Massage thoroughly. Twist and pin up for 45 minutes or overnight.
Shampoo and deep condition the new morning. You can use the clove hair oil once a week.
DIY Clove Hair Oil Shelf Life
This recipe can last anywhere from 8 – 12 months when kept in an airtight container and away from light sources.
Clove Oil for Hair Side Effects
Clove oil is tolerated well for topical use but excessive use can irritate your scalp.
Apply clove oil in a thin layer as recommended above and don't use more than once a week.
Feed Your Hair With Herbs & Spices features cloves and many more herbs and spices for hair. Learn more and pre-order at 30% off HERE.
Clove Hair Oil FAQs
Can I Leave Clove Oil in my Hair?
Yes, you can leave clove oil in your hair overnight but you should shampoo and deep condition the next morning.
Do not apply this oil then leave in your hair for days or weeks.
Does Clove Oil Darken Hair?
The polyphenols and antioxidant content in clove oil are what prevent premature greying of hair and increase pigment levels in hair.
Using concentrated clove oil on the hair over time will indeed help provide a staining effect on your hair.
Clove Hair Products
Below are some great clove hair products for all hair types:-
AESOP Sculpt Hair Polish is a sculpting gel formulated to add structure and volume to fine, flat, or limp hair. Learn more here.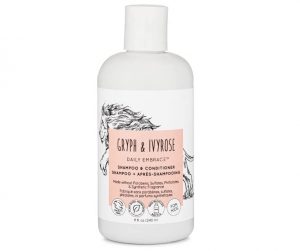 Gryph & IvyRose Shampoo & Conditioner is a 2-in-1 product that cleanses, conditions and hydrates.
In addition to clove leaf, it's also formulated with juniper pomegranate, clove, ginger root, and goji berry. Learn more here.
ESPA Pink Hair & Scalp Mud is an intensive treatment mask that's formulated to condition and nourish hair and scalp.
Watercress and red clay provide soothing benefits and apricot kernel oil promotes softer and manageable hair. Learn more here.
The Black Fairy Hairtique Rosemary & Clove Line includes a shampoo, intensive deep conditioner, daily spray, and oil. Learn more here.
The Love Beauty & Planet Conditioner is infused with Indian lilac and clove leaf to soften, moisturize and smoothen hair while enhancing shine. Learn more here.
Pin it for Later – How To Make Clove Oil for Hair Growth

This post may contain affiliate links which means we will make a small commission if you purchase through those links. Read full disclosure HERE.