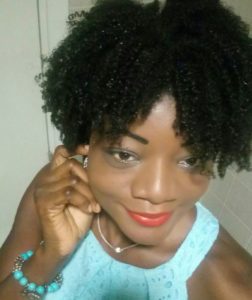 Welcome to Healthy Natural Hair Products. In 2009, after a traumatizing retouch at a salon where the stylist nearly snatched me bald, I decided I'd had enough of relaxers.
Three days later, I looked up the phrase, "what happens if I stop applying relaxers."
I stumbled on a forum full of women wearing their natural hair and became fascinated.
Up until that moment, it never occurred to me that I could just grow out my natural hair even though I hated relaxers. Why?
Because I'd never seen anyone with natural hair around me. I just thought relaxing hair was the normal thing to do.
Back then, big chopping was a popular option but I was a bit alarmed at cutting off all my hair so I decided to transition instead.
It wasn't an easy process but I kept at it until I finally cut off the relaxed ends 15 months later. While it was awesome to see my natural hair, I had no idea what to do with it and wore buns and braids a lot of the time.
After severe hair loss issues in 2012 followed by a long road to recovery, I launched my first site Natural Oils for Hair and Beauty, and began studying curly hair care in great detail.
As I've carried out substantial research, learning more about my hair, natural hair products as well as best hair care practices over the years, my hair has thrived.
I've become semi-great at creating hairstyles or just wearing a wash-and-go. I also launched the Healthy Hair Care Series – natural hair care books.
They have become very popular and are ranked an average of 4.8 out of 5 on Amazon, Goodreads & Gumroad. The Healthy Hair Care Series includes:-
I also launched the Ade Ori Hair Care collection which features well-tested and researched products that optimize healthy hair care and growth.
The collection currently features Arewa Hair Styling Oil and Iyanu Premium Hair Growth.
Wear your natural with the unapologetically natural merchandise line featuring stylish and unique items for the natural hair queen. Check out the line HERE.
If you're thinking of transitioning or going natural, don't be scared or discouraged because you're afraid of how you'll look, what people will say (they can bite you) or you have no idea how to style your hair.
I was useless at styling my own hair even when I was relaxed. If I can turn out a decent wash and go, you can too. Peep a few of my styles below:-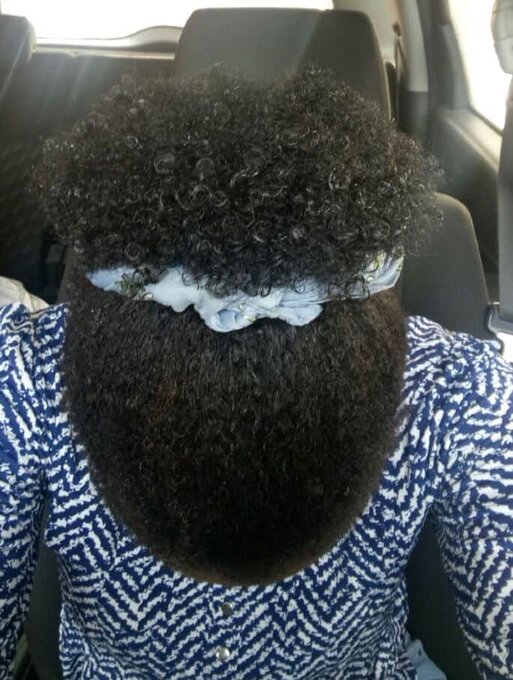 Healthy Natural Hair Products was created to cater to natural hair, share my knowledge and expertise, and help women on the verge of going natural or already natural. I hope to inspire, educate, and empower.
Please note I'm not a natural hair po po. I understand and support every woman's right to do whatever she wishes to the hair growing out of her head.
Relaxed hair ladies are welcome if the information available on the site speaks to their hair care needs.
I also write humorous fiction under a different pen name.
Feel free to follow me on Pinterest, Twitter, YouTube, and Instagram. I also have a helpful Facebook group HERE.
Subscribers to my mailing list receive access to the free resource library, exclusive discounts on all the books and products in the Healthy Hair Care Series line, and double entries into giveaways.
You can join the Healthy Natural Hair Products mailing list and download some great freebies HERE. Your email address is never shared with anyone.
Thanks for visiting and welcome on board!